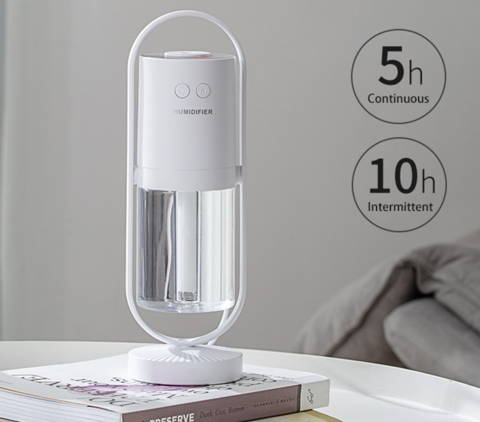 Just press the button and switch the spray at will. This humidifier can last 5 hours with continuous mist, or 10 hours with intermittent mist. With 200ml of capacity, this device is perfect for the home or office.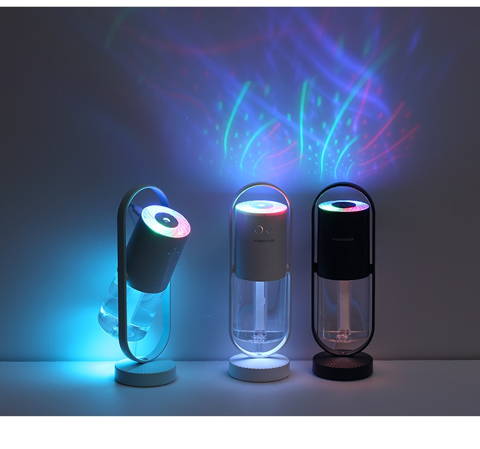 Softly illuminate the night with Hydra Beam's 5 high-brightness LED chips. These colorful sky lights provide a soothing and exciting atmosphere while humidifying the air, perfect for an excellent nights rest.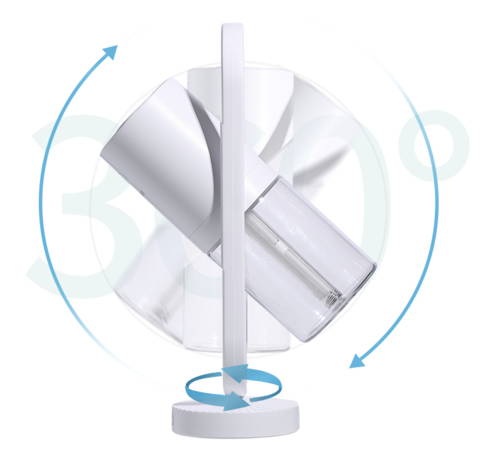 Innovative and inclinable upward and downward 360 degree rotation allows for the most effective humidification of your space. Just tilt it in any direction and instantly you'll feel the clean, purified air. One of the most exciting aspects of the Hydra Beam™.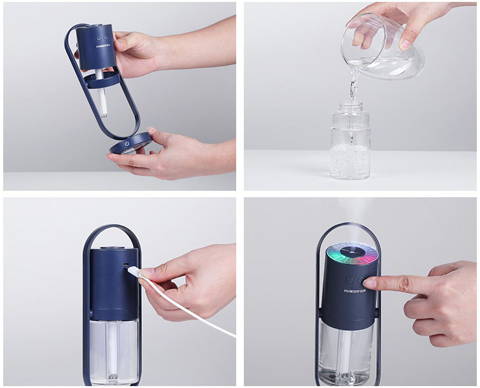 Get started in 4 easy steps.
1. Pick up the top cover and rotate it
2. Add water (you can add a dash of water soluble essential oils)
3. Plug in to USB power supply
4. Turn on to start using
Then enjoy the refreshing mist and colorful LED lights!